Advanced Trains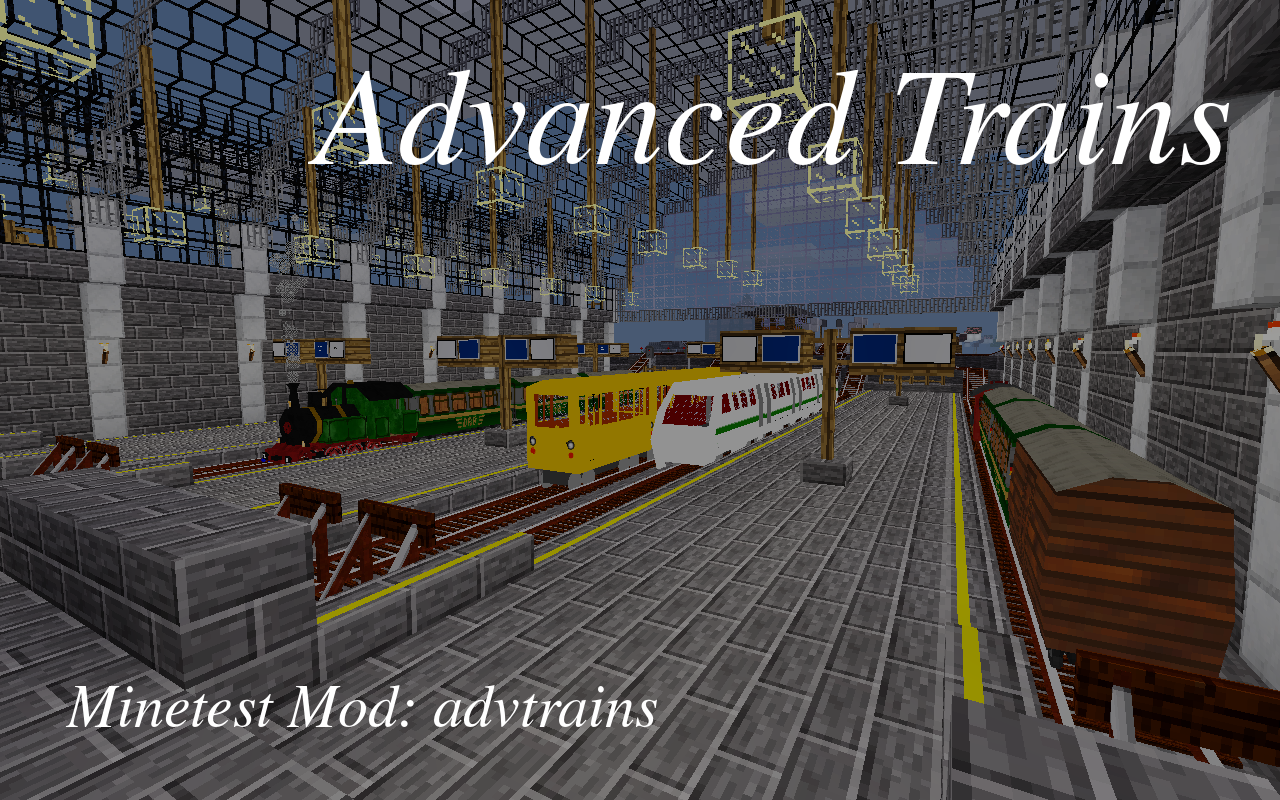 Advanced Trains (advtrains) is a Mod for the Minetest engine. It adds trains and various equipment for building and operating railways in Minetest worlds.
Installation, usage and documentation
This mod has a Wiki. It contains instructions, tutorials and documentation for most parts of advtrains. You are welcome to contribute.
Important announcements are made on the Minetest Forums.
Important links
More content on this page
advtrains.de contains some more things related to advtrains, which are listed here:
---
(C) 2018-2020 orwell96 (Disclaimer)